Elderly Assistance In Sacramento
November 21st, 2014
Elderly Assistance Sacramento Senior Care Services for transportation, eye care, house cleaning, respite, home repairs, advocate, legal aid, arthritis, alzheimer's, just about everything a senior that needs help for is on the list and most without cost.
By Victor Stark
Individualized Senior Services at No to Low Cost: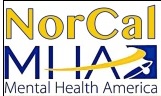 NorCal MHA (Mental Health America of Northern California)
1908 O Street, Sacramento, CA 95811
(916) 366-4600 Print the New Flyer>>
The Support Community Connections NorCal MHA Senior Peer Counseling program provide FREE peer counseling, referrals, community connections, advocacy and companionship for adults 55 years and older who feel lonely, isolated, homebound and depressed. For more information please call Jesse Williams or Maksim Tsymbal at (916) 855-5444
The Supporting Community Connections NorCal Senior Peer Counseling program provide 2 monthly support groups for older adults that are 55 years or older The second Monday of every month and the last Wednesday of every month. For more information please contact Jesse Williams and Maksim Tsymbal at (916) 855-5444


Multipurpose Senior Services Program
Ph. (916) 273-1122
Provides FREE services to low-income frail seniors in the Sacramento, Yolo and Placer County areas. Clients must be 65 or older, receiving Medi-Cal benefits with no share of costs, and need some form of assistance with daily living. Our goal is to keep seniors safe at home and out of skilled nursing facilities.
Provides case management services, advocacy, transportation to medical appointments, respite services for caregivers, safety equipment, gloves and wipes, emergency response systems.
SeniorLink-El Hogar Community Services, Inc.
3870 Rosin Court, Suite 130, Sacramento, CA 95834 map
Ph. (916) 369-7872 Fax: (916) 363-1565
Provides early intervention for older adults (age 55+) exhibiting early signs of isolation and/or depression at no charge -Free Senior Services- to the senior participant. SeniorLink Advocates will provide in-home and community-based senior services. We also offer presentations to local organizations. Participants and/or agency referrals are made by any concerned person, organization or by self-referral. The goal of SeniorLink is to:
Intervene when the participant is exhibiting early signs of depression and reduce isolation before he/she has a diagnosable condition
Provide opportunities for social interaction
Assist individuals in developing a support system
Aid in integration, or re-integration, into their community.
Personalized Homecare & Homemaker Agency - Free services end June 2014
4600 Northgate Boulevard, Suite 240, Sacramento, CA 95834 map
Ph. (916) 979-4975
Senior citizen and elder care services include Activities of daily living. Bathing, Bed, bath, sponge bath, shower, shaving and dressing assistance.
Meal Planning, preparation and clean up. Light Housekeeping vacuuming, dusting, cleaning, damp mopping,linen change and laundry
Shopping, Medication Remind MD Appointments (Only in patient's car) Companionship Socialization Assist with ROM exercise and activities. Transfers, pivot transfers, hoyer lift transfers. Rates are by the hour.
Rebuilding Together Sacramento
P.O. Box 255584, Sacramento, CA 95865
Ph. (916) 455-1880 Email: info@rebuildingtogethersacramento.org Safe at Home Program provides minor repairs and safety modifications for low-income seniors.
Senior Companion Program(DHHS)
Ph. (916) 875-3622
Includes, Visiting clients in their homes, adult day care centers and group settings, transportation to needed medical appointments, senior nutrition centers or shopping along with providing socialization/ companionship and respite care for the spouse or primary caregiver. Assisting with correspondence, paying the bills, obtaining community resources, translation, interpretation and other related tasks.
You must contact the agency directly to be assigned a senior companion.
Home Visitation:
1. Eskaton TLC
Ph. (916) 334-1072
8525 Madison Avenue, Fair oaks, CA 95628
Eligibility – All of Sacramento
Participant must register in the free TLC (Talking Listening Caring) Program to be matched with a Senior Companion.

2. Sacramento County Senior and Adult Services IHSS / APS
9750 Business Park Dr, Suite 104, Sacramento, CA 95827
Serves Medi-Cal & SSI clients
SOCIAL WORKER REFERRAL NEEDED.

3. Stanford Settlement
Ph. (916) 927-1303
450 W. El Camino Ave., Sacramento, CA 95833
Serves Zip Codes 95815, 95833, 95834, & 95835

4. Sacramento Chinese Community Services Center
Ph. (916) 442-2523
420 I Street, Suite 5, Sacramento, CA 95814
Low income, limited English.

Onsite Adult Day Care
For the sites listed below, individuals must be registered participants in the onsite Adult Day Care settings to be matched with one of the Senior Companions, who will visit with them onsite.

1. Easter Seals Society
Ph. (916) 485-6711
3205 Hurley Way, Sacramento, CA 95825

2. Health for All
Ph. (916) 391-5591
2730 Florin Road, Sacramento, CA 95822

3. Sutter Senior Care—PACE
Ph. (916) 446-3100
1234 "U" Street, Sacramento, CA 95814

4. Sutter Senior Care—PACE
Ph. (916) 446-3100
7000 Franklin Boulevard, Sacramento, CA 95822
County of Sacramento Senior and Adult Services In-Home Support Services
Ph. (916) 874-9471
Elderly assistance with daily tasks, such as: bathing - dressing - cooking - cleaning - grooming – feeding. A person must receive SSI or meet income guidelines, 65 years or older, blind, permanently disabled, or a disabled child requiring extraordinary care.
SEAT
Ph. (916) 874-0979 The Senior and Adult Services and SMUD partnership provides essential and sometimes life-saving services to our mutual clients. Upon referral a SEAT representative will contact clients to assist them in completing utility discount, home weatherization, minor home repair and appliance replacement applications.
Seniors Helping Seniors
2764 Rogue River Circle, West Sacramento, CA 95691
Ph. (916) 372-9640
Senior services helpers and In-home care can assist with all the things you need, including light housekeeping, cooking, shopping, mowing the lawn, getting you to the doctor, transportation, personal care and much more. Low cost 22.00 per hour with a two hour minimum.
Senior Services for Eye Care and Telephone Access

Seniors Eyecare Program
655 Beach Street, San Francisco, CA 94109
Ph. 1(800)-222-3937 24/7
Call the toll free number any day or time and they will determine eligibility then refer a senior to a Sacramento based volunteer ophthalmologist providing FREE screenings for eye diseases.

Eyecare America
P.O. Box 429098, San Francisco, CA 94142-9098
Ph. 877-887-6327
Patients can visit eyecareamerica.org and find out if they qualify for a free eye exam given by one of 7000 volunteer ophthalmologists across the U.S and Puerto Rico.

The Senior IMPACT Project
1238 S Street, Sacramento, CA 95811 map
Ph. (916) 452-8271 Mon. – Fri. 8:00 a.m. to 5:00 p.m.
Free training and resources for ages 55 or over and has experienced vision loss. Low vision clinic you can call in for a free appointment for magnification. Senior Day Retreat-In-Home Training-Senior Support Groups and Special Services for elderly assistance with vision loss.

California Telephone Access Program
Voice: (877) 546-7414 - TTY: (800) 867-4323
Program of the California Public Utilities Commission Deaf and Disabled Telecommunications Program. Make your callers voice louder - Carry the phone with you - Dial using large or talking buttons - Make your voice louder - read conversations in text.

Senior Service Agencies

Services to members 50 and older. Elderly assistance referrals for health care, jobs and many different senior services.

Free legal aid assistance, advice, information and referrals provided by an attorney or paralegal. Eligibility: 60 years of age or older.
Grandparents with questions regarding custody or visitation of grandchildren can also receive assistance.

Wide variety of programs and events throughout the Northeastern California/Northern Nevada region.

Here you can find reverse mortgage information in one place.
»★
Below are links and Phone Numbers to Organizations that Provide Free Senior Services Referrals
Stop.Listen.Care
9.
California Registry
Ph. (800) 777-7575 We are a state licensed free referral agency for seniors and their families.
10.
Administration on Aging
Washington D.C. 20201
Ph. (202) 619-0724
Eldercare Locator: (to find services for an older person in his or her locality) 1(800) 677-1116
11. C.L.U.B. ( C-caring, L-laughing, U- understanding, B-belonging)

10600 Coloma Road, Rancho Cordova, CA 95670 map
Ph. (916) 635-5147 Mon., Tue. and Wed. 9:30 a.m. - 2:30 p.m.
Provides respite for caregivers and a social program lead by qualified staff specializing in services for seniors with dementias and other physical limitations.
12. California Advocates for Nursing Home Reform
650 Harrison Street, 2nd Floor, San Francisco, CA 94107
Ph. (415) 974-5171 or 800 474-1116 Find a Nursing Home - Find a Lawyer - Medi cal for long term care - Residential care and assisted living
13.
HUD.GOV
Links to "Information for Senior Citizens".
14.
USA.GOV
Links to "Housing for Seniors" "Learn about reverse mortgages,...elder care at home,...nursing homes and more."