Job Fairs in Sacramento and Career Fairs
August 10, 2015
Sacramento JOB FAIRS 2015.
This
job fair Sacramento
list is updated and you can trust to show up at the times and locations given. Of course you should have a stack of resumes. When you go to the websites you will see opportunities to have your resume reviewed online. There are no
job fairs in Sacramento
for September, however, you can look in other counties.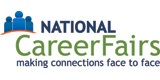 Sacramento Career Fair

- National Career Fairs - 2015

Marriott Sacramento National Career Fairs Rancho Cordova

11211 Point East Drive, Rancho Cordova, CA 95742

National Career fairs other counties>>
Career Centers in Sacramento and Job Talks.
Jobs opportunities in Sacramento.
Job Search In Sacramento.

__________________________

California Job Journal Job Fairs - Sacramento Job Fairs 2015
Career Calendar Job Line 1-888-THE-JOBS
Sacramento's HIREvent Job Fairs

Lions Gate Hotel job fair

, 3410 Westover Street, McClellan, CA 95652

Masonic Temple job fair

, 1123 J Street Sacramento, CA 95814

Citrus Heights Community Center job fair

6300 Fountain Square Drive Citrus Heights, CA 95621

Masonic Temple job fair

, 1123 J Street Sacramento, CA 95814

____________________

Coast to Coast Career Fairs 2015

Job Fairs in Sacramento

Clarion Inn Career Fair at Arden Village Hotel, 1401 Arden Way
Sacramento, CA 95815



FREE Youth Employment Services
available to ALL youth (14-21) in the
Citrus Heights/Orangevale/Fair Oaks/Carmichael


Terra Stevens (916) 242-4103

7011 Sylvan Road, Suite A

Citrus Heights, CA 95610


(1) General Youth Services:

We provide a variety of employment services to
youth in the regions to help them gain soft skills
and seek employment.




(2) In-School Youth Program:

A rigorous year-round program designed for
high school seniors who are interested in gaining
employability skills, leadership skills, and PAID
work experience! We are now recruiting incoming
seniors for 2014-2015.

CalJobs


1. This

LINK

to 45 categories.

Sacramento Works
Immediate Job Openings:
1. Register HERE (new window).
2. Use Find Job Openings
3 Steps to 500+ jobs.

Watch 40+ You Tube videos of people
in job interviews at the companies you
are applying for! CLICK HERE