Drug Alcohol Rehab Addiction Treatemnt Near Sacramento
May 16, 2022
Alcohol Rehab Near Me and Inpatient Rehab Near Me
The Sacramento Resource Directory.
This webpage is part of Sacramento Community Family Resources. This is a 100% family friendly webpage and website.
The funding for this webpage and website is received from advertisers. 99% of the funding comes from Google Adsense.
This webpage was created by Victor Stark.
The person accountable for this webpage is the Author and Creator Victor Stark, Certified Social Worker.
This webpage is the subject of Substance Abuse Treatment Near me in OneFathersLove.com and '

addresses the specic issue of connecting people to a local Substance Abuse Treatment program

'.
The intended purpose of this webpage, and website overall is that you will find the help you need, in solving the specific issue that you are facing,

in this webpage locating a addiction treatment program

. If not right away then at least you will have tried your best and that alone

creates an opportunity

that helps you restore your dignity and self-respect to know that you can and will save yourself.
What makes OneFathersLove a speciality is that we connect you directly to the resources so you can help your self and DO NOT have to give up your personal information.
Free drug rehab near me in Sacramento California typically means addiction treatment rehab cost is based on eligibility for subsidized by County, faith based, or rehabs that accept Medi-cal fee waived by Medi-cal drug rehab center insurance. OneFatherslove understands that most people looking for addiction treatment are at a turning point in life. OneFathersLove does not want you to leave this website or webpage empty handed, we want you to at least have a goal now. Inpatient rehab near me drug and alcohol addiction Sacramento are included. Low cost drug addiction Sacramento are listed below.
Free rehab Sacramento,Drug rehab Sacramento,Alcohol rehab Sacramento,Sacramento rehab centers,Sacramento rehabilitation center,Inpatient rehab Sacramento,Alcohol rehab Sacramento CA,Drug rehab centers in Sacramento CA,Inpatient drug rehab Sacramento CA,Sacramento drug rehab centers
"Before we can come up with a credible stratigey againt the drug crisis that continues to savage our cities, we need to answer the nagging, fundimental question about drug abuse in America: why-in the face of increasing risks of imprisonment...life threating desease and death-do millions of Americans persist in abusing illegal and dangerous drugs?
Read the Answer Here.
Attention Drug Rehab Programs
: There are many companies that claim to market rehab's to the first and top position of Google search results.
Beware of such claims
. If you can buy Google ads, then you know it's just a matter of how much you spend to determin your position. Here at OneFathersLove, you don't have to pay anything, you don't have to be Legitscript certified. YOU DO need to be
licensed by Department of Health Care Services
(California) and listed in the
DHCS Database.
If you see your rehab listed then you are already verified as listed on DHCS.
PLEASE contact me
and we can upgrade your listing to include a lot of information, images and Social Media about your rehab. This will all be done for you and with you at NO COST.
Here is a well written article about
Spotting a Shady Drug Rehab Marketing Agency
"Many drug rehab marketing agencies say they perform drug rehab marketing and drug rehab SEO. How can an addiction treatment center see through the smoke and mirrors? There are several ways to identify the good from the bad."
Behavioral Health Network Resources
Drug rehab marketing agency performing drug rehab SEO with our consultants. A buy rehab leads strategy is not effective. Learn search engine optimization.
info@behavioralhealthnetworkresources.com
6220 SW 15th Ct
Florida, Pompano Beach
33068
561-235-6195
https://www.behavioralhealthnetworkresources.com/
NEW:
Check the:
Probationary Status, Temporary Suspension Order, Revoked and Notice of Operation in Violation of Law Program List.
List of all non-medical alcoholism and drug abuse recovery or treatment facilities licensed and/or certified by the Department of Health Care Services.
FIVE Reasons NOT To Use A Call Center Or Government Funded Directory.
1. SAMSHA is funded and controlled by the government and lets the organizations submit their information so that you hear what they want you to know instead of the truth.
2. Local call centers are also agencies that list what organizations say about themselves.
3. Call centers, such as 211, record your call and replay it to staff, others and then sell your information.
4. Drug rehab call centers are just a go between that gets paid a commission to connect you to a rehab.
5. Drug rehabs must pay a $1,000 or more to
LeGitScript Scam
business in order to advertise, leaving you with options of only treatment programs that could afford a high fee, which means they are unlikly to help you unless you are willing to pay a high price for the programs recovery intake.
Stark, B. V. (2022, February 21). Drug Rehab Center California
Substance Abuse Programs Near Me
Treatment | OneFathersLove. Drug Rehab Center California Substance Abuse Treatment | OneFathersLove.
AOD Sacramento County AOD Assesment Sacramento
AOD System of Care Sacramento
3321 Power Inn Road, Suite 120, Sacramento, CA 95826
,
Map
County of Sacramento
(916) 874-9754 directline AOD Call Now
Walk in
Subsidized drug treatment near me in Sacramento AOD Assesment Sacramento addiction desease modle AOD for inpatient drug rehab and outpatient drug rehab style treatment serving 18 and over with ID and proof of Sacramento residency for AOD and mental health Assesment Sacramento community AOD for drug treatment. After eligibility for AOD treatment System of Care Sacramento treatment no cost or low cost drug rehab the AOD Sacramento program can refer you to rehabs that take Medi-cal in Sacramento. Call the number for recorded instructions about the Sacramento County drug rehab proram referral service AOD System of Care Sacramento is for County of Sacramento County AOD Assesment, not state funded rehab California.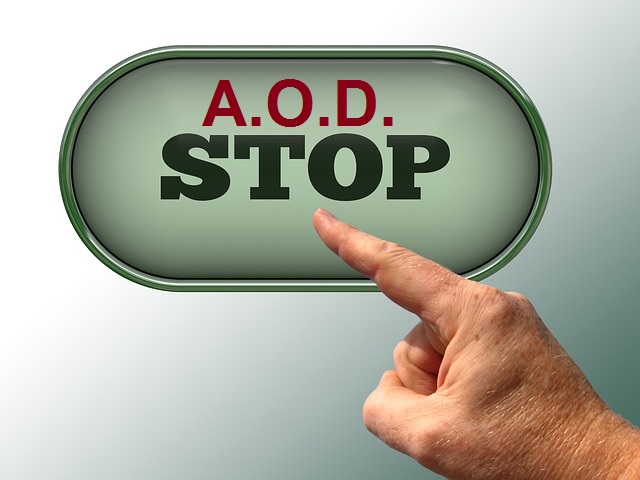 501c3
Sacramento County Department of Health and Human Services.
Referral Service for AOD therapy assesment Drug and Alcohol Inpatient treatment centers and Outpatient Rehabilitation Centers.
If determined eligible at the screening then you may be placed on a waiting list.
This is for people seeking Sac County AOD Substance Use Treatment Centers Near Me in Sacramento addiction treatment Offering inpatient and outpatient addiction treatment and Prevention Services.
Typical Therapeutic Procedure of an alcohol and/or drug addiction treatment program:
Sacramento Alcohol Addiction treatment ceters for Alcohol and Drug Counseling.
Almost all addiction treatment programs use a process sometimes known as a 12 step program. The 12 step program is not a scientifically base process.
Addiction treatment is Performed through therapy and counseling, usually with the 12 steps.
Typically Group Counseling two or three times each week with a one-on-one therapy meeting with a therapist each week is the course of action for Alcohol and Drug Addiction Counseling.
The goal is Recovery from Alcohol and/or Drug Addiction acheiving Sobriety.
Preperation for the goal is usually a five to seven day detox from alcohol or drug use.
Not all individuals will permenantly remain free from alcohol or drug use. Relapse is a posibility.
WellSpace Health Residential Treatment Center
(916) 405-4600 Mon. - Fri. 9:00 a.m. - 7:00 p.m. or try (916) 325-5556
Non-medicated substance abuse therapy through groups and therapy.
Residential Drug and alcohol Treatment.
Residential Rehab Drug and alcohol Treatment.
WellSpace Sacramento
WellSpace Health Residential Treatment Center
1820 J Street, Sacramento, CA 95811
Ph. (916) 313-8400 Monday - Friday 9:00 am - 8:00 pm Saturday 8:00 am - 4:00 pm
Sacramento drug and residential alcohol treatment centers California, three drug rehab in Sacramento addiction treatment locations. Individual and group drug and alcohol counseling Sacramento. Residential treatment addiction centers Sacramento drug treatment programs. Includes inpatient drug rehab near me for medical inpatient treatment centers and related substances. Includes outpatient drug rehab near me Sacramento California Sacramento drug addiction treatment rehab near me treatment centers Sacramento and mental health services. Free inpatient rehabs near me or low cost substance recovery programs based on enrollment and eligibility for Medi-cal drug rehab cost to they with no income. You must call for intake and to know what to bring.
WellSpace health Citrus Heights
6015 Watt Avenue, Suite 2, North Highlands, CA 95660
(916) 679-3925
Co-occurring disorder treatment Sacramento drug treatment programs. Outpatient addiction treatment services Sacramento. Court ordered drug classes. Out patient alcohol treatment Sacramento individual and group counseling medi-cal drug treatment program.
WellSpace Health Residential Treatment

- in patient rehab Sacramento
8233 East Stockton Boulevard, Suite D, Sacramento, CA 95828
Co-occurring treatment centers Sacramento
(916) 236-4700 Monday - Thursday 9:00 a.m. to 8:00 p.m. and Friday 9:00 a.m. – 5:00 p.m.
Clean and Sober
1321 North C Street, Sacramento, CA 95814
(916) 498-0331
Free drug rehab Sacramento and free alcohol rehab Sacramento drug rehab center. No one is turned away because he/she lacks financial resources or whom cannot afford the cost of alcohol recovery Sacramento.
Search for your local
Drug Addiction Treatment in California
Drug Treatment Centers in California
Drug Rehab Near Me
.
Enter a term or keywords and get a updated and accurate list of specific drug and alcohol detox programs you can get a same day immediate intake. You can also serch using city name or zip code, or Detox Near Me.