Elderly Transportation Sacramento
April 6, 2022
Elderly Assistance Sacramento Elder Care Services. Senior transportation Sacramento, eye care, house cleaning, respite, home repairs, advocate, legal aid, arthritis, alzheimer's, just about everything a senior needs for Sacramento senior services are on the list and most without cost.
By Victor Stark
Individualized Senior Services at No to Low Cost: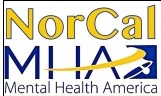 Home Visitation:

Eskaton TLC

8525 Madison Avenue, Fair Oaks, CA 95828

Ph. (916) 334-1072 Eligibility – All of Sacramento
Participant must register in the free TLC (Talking Listening Caring) Program to be matched with a Senior Companion.

Home Visitation:

Sacramento County Senior and Adult Services IHSS / APS

9750 Business Park Dr, Suite 104

,

Sacramento

,

CA

95627

Serves Medi-Cal & SSI clients
SOCIAL WORKER REFERRAL NEEDED.


Stanford Settlement

450 West El Camino Avenue, Sacramento, CA 95833

Ph. (916) 927-1303

Serves Zip Codes 95815, 95833, 95834, & 95835.





Sacramento Chinese Community Services Center

420 I Street, Suite 5, Sacramento, CA 95814

Ph. (916) 442-2523

Low income, limited English.5.





Onsite Adult Day Care

Sacramento, CA.

For the sites listed below, individuals must be registered participants in the onsite Adult Day Care settings to be matched with one of the Senior Companions, who will visit with them onsite.

1. Easter Seals Society
Ph. (916) 485-6711
3205 Hurley Way, Sacramento, CA 95825

2. Health for All
Ph. (916) 391-5591
2730 Florin Road, Sacramento, CA 95822

3. Sutter Senior Care—PACE
Ph. (916) 446-3100
1234 "U" Street, Sacramento, CA 95814

4. Sutter Senior Care—PACE
Ph. (916) 446-3100
7000 Franklin Boulevard, Sacramento, CA 95822

____________________________________




County of Sacramento Senior and Adult Services

Sacramento, CA

In Home Support Services Sacramento Elderly assistance with daily tasks, such as: bathing - dressing - cooking - cleaning - grooming – feeding. A person must receive SSI or meet income guidelines, 65 years or older, blind, permanently disabled, or a disabled child requiring extraordinary care.





SEAT

Sacramento, CA.

Ph. (916) 874-0979

The Senior and Adult Services and SMUD partnership provides essential and sometimes life-saving services to our mutual clients. Upon referral a SEAT representative will contact clients to assist them in completing utility discount, home weatherization, minor home repair and appliance replacement applications.




2764 Rogue River Circle

,

West Sacramento

,

CA

95691

Ph. (916) 372-9640

Senior services helpers and In-home care can assist with all the things you need, including light housekeeping, cooking, shopping, mowing the lawn, getting you to the doctor, transportation, personal care and much more. Low cost 22.00 per hour with a two hour minimum.

____________________________________




Senior Services for Eye Care and Telephone Access

655 Beach Street
,
San Francisco
,
CA
94109
Ph. 1(800)-222-3937 24/7
Call the toll free number any day or time and they will determine eligibility then refer a senior to a Sacramento based volunteer ophthalmologist providing FREE screenings for eye diseases.
____________________________________
Eyecare America
P.O. Box 429098
,
San Francisco
,
CA
94142
Ph. 877-887-6327
Patients can visit eyecareamerica.org and find out if they qualify for a free eye exam given by one of 7000 volunteer ophthalmologists across the U.S and Puerto Rico.
____________________________________
1238 S Street
,
Sacramento
,
CA
95811
Ph. (916) 452-8271
Mon. – Fri. 8:00 a.m. to 5:00 p.m.
Free training and resources for ages 55 or over and has experienced vision loss. Low vision clinic you can call in for a free appointment for magnification. Senior Day Retreat-In-Home Training-Senior Support Groups and Special Services for elderly assistance with vision loss.
____________________________________
California Telephone Access Program
Sacramento, CA
Voice: (877) 546-7414 - TTY: (800) 867-4323
Program of the California Public Utilities Commission Deaf and Disabled Telecommunications Program. Make your callers voice louder - Carry the phone with you - Dial using large or talking buttons - Make your voice louder - read conversations in text.
Senior Service Agencies
____________________________________
____________________________________
____________________________________
____________________________________
____________________________________
____________________________________
____________________________________
»★
Below are links and Phone Numbers to Organizations that Provide Free Senior Services Referrals
Stop.Listen.Care
9.
California Registry
Ph. (800) 777-7575 We are a state licensed free referral agency for seniors and their families.
10.
Administration on Aging
Washington D.C. 20201
Ph. (202) 619-0724
Eldercare Locator: (to find services for an older person in his or her locality) 1(800) 677-1116
11. C.L.U.B. ( C-caring, L-laughing, U- understanding, B-belonging)

10600 Coloma Road, Rancho Cordova, CA 95670 map
Ph. (916) 635-5147 Mon., Tue. and Wed. 9:30 a.m. - 2:30 p.m.
Provides respite for caregivers and a social program lead by qualified staff specializing in services for seniors with dementias and other physical limitations.
12. California Advocates for Nursing Home Reform
650 Harrison Street, 2nd Floor, San Francisco, CA 94107
Ph. (415) 974-5171 or 800 474-1116 Find a Nursing Home - Find a Lawyer - Medi cal for long term care - Residential care and assisted living
13.
HUD.GOV
Links to "Information for Senior Citizens".
14.
USA.GOV
Links to "Housing for Seniors" "Learn about reverse mortgages,...elder care at home,...nursing homes and more."
Want to find more information such as low income apartments, free medical clinics or dental services? Use the search box below and enter your words or terms and click the button to be given a specific list of updated results! Or touch the "Tap Back To Top of the page and check out the resources there. Feel free to explore!