Bay Area Oipiate Addiction Detox Clinics Oakland
February 19, 2022
Free Oakland detox from alcohol and drug and Bay Area opiate addiction detox centers. Free Bay Area alcoholism detox and Bay Area alcoholism medical treatment are for subsidized by County of Alameda, Faith based, based on income and Medi-cal detox facilities for help with locating methadone clinic Oakland CA and alcohol withdrawal symptoms and alcohol detox medications for medical drug detoxification.
Horizon Detoxification Program Services-Men and Women

2035 Fairmont Drive

,

San Leandro

,

CA

94578

(866) 866-7496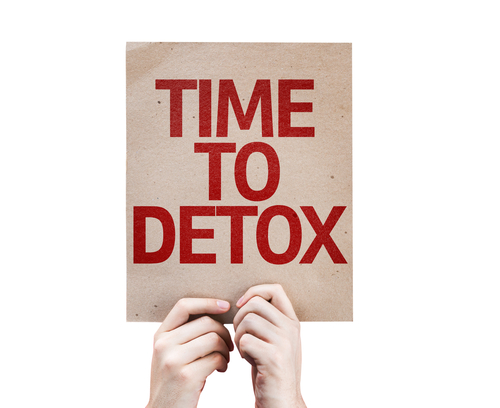 Detox San Leandro and sobering services program consists of a 3 to 5 day drug and drug treatment centers in San Leandro Bay Area drug detox programs for men and Bay Area alcohol detox for women. Free alcoholism and Bay Area dtreatment for alcoholism includes co- occurring substance abuse and mental health disorder treatment for symptoms of detox. You must call - No walk ins. Call for referral to methadone clinic San Leandro CA.
Detox San Leandro. Rapid alcohol detoxification Bay Area.
Fifty dollar admission fee based on income. No one turned away for inability to pay.
Cherry Hill Detox Center
2035 Fairmont Drive
,
San Leandro
,
CA
94578
(866) 866-7496

Cherry Hill sobering center provides immediate sobering services for they whom need 24 hours or less of drug and alcohol free witdrwal. Cherry Hill sobering is open 24 hours seven days a week for, however, you must call to get in No walk ins accepted. Referrals for Cherry Hill detox Oakland.
Cherry Hill detox center
Cherry Hill detox San leandro CA Non-medical detoxification for alcohol detox and drug detox.
Berkeley Addiction Treatment Services (BATS)
2975 Sacramento Street
,
Berkeley
,
CA
94702
(510) 644-0200 Monday - Friday 5:30 a.m. to 11:45 a.m. and Saturday - Sunday 5:30 a.m. to 9:00 a.m.
Berkeley detox from alcohol and Berkeley alcohol withdrawl treatment.
Provides outpatient drug counseling services including medical, counseling and social services for Berkeley addiction treatment services and Berkeley heroin detox treatment. Berkeley alcohol detox programs Bay Area and Bay Area alcoholism medication detox treatment withdrawal to address Berkeley alcohol detox symptoms of drug addicted person with enhanced services for pregnant women and help for oxycotin addiction in Berkeley California. Cal for referral to methadone clinic Berkeley CA.
Includes
Perinatal detox.
Perinatal
drug and alcohol rehab centers
for Berkeley womens drug detox and Bay Area womens substance abuse detox recovery.
2323 Hearst Avenue
,
Berkeley
,
CA
94709
(510) 548-7270 (main) (800) 785-2400
Alcohol detox programs for men and women and Alcohol detox programs for men and women including assessment, evaluation for medical withdrawl Berkeley and follow up support groups and counseling. Fees are subsidized or determined by telephone intake when you for admission.
Humanistic Alternatives to Addiction
20094 Mission Boulevard
,
Hayward
,
CA
94605
(510) 727-9761
Hayward alcohol withdrawal treatment
Methadone maintenance for opiate addiction treatment Bay Area detox Hayward detox from alcohol and long term detoxification clinics for Bay Area rapid drug detox for Bay Area opiate addiction detox and heroin detox Hayward. Accepts Medi-cal drug rehab, sliding scale for low income and very lost cost rehab for Bay Area treatment for alcohol withdrawal and Hayward alcohol detox symptoms treatment for private pay. No waiting list. Accepts Medi cal.
10850 MacArthur Boulevard
,
Oakland
,
CA
94541
(510) 875-2300
Oakland alcohol detox symptoms

Oakland methadone detox will serve Men and women - call for intake Monday, Tuesday or Thursday 7:00 a.m. to 11:00 a.m.
Perinatal detox with drug and Oakland detoxing from alcohol treatment in womens recovery center specializing for they whom need perinatal care during addiction recovery.
Successful Alternatives for Addiction Counseling Services Inc
795 Fletcher Lane
,
Hayward
,
CA
94544
Ph. (510) 247-8300
Detox center Hayward. Methadone detox center offers individual opiod addiction detox. Oakland heroin detox medication assisted detoxification and treatment in outpatient. Heroin detox Hayward.

VA Mental Health Clinic
525 21st Street
,
Oakland
,
CA
94612
(800) 382-8387
Methadone maintenance and Buprenorphine used in treatment. Outpatient serving women and accepts Private insurance.
Addiction Research and Treatment Inc
1124 International Boulevard
,
Oakland
,
CA
94606
(510) 533-0800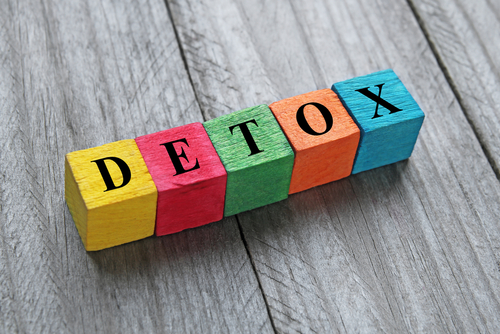 Methadone clinic Oakland CA methadone maintenance and detoxification and Buprenorphine is used in the Methadone clinic Oakland CA. Outpatient detox from alcohol and addiction to prescription medications, oxycontin, hydrocodone and opioids for heroin detox center in Oakland CA. Serves men and women 18 to senior age groups. will accept cash, State Funding, Private insurance and sliding scale.
Affordable Detox Treatment:


• Medi-Cal
• MediCare
• Low Cost Sliding Fee Scale

Eligibility Requirements:


• At least 18 years of age
• Have a photo ID
• Evidence of opiate addiction
• Agreement to adhere to program policies and procedures