Drug and Alcohol Detox Centers San Jose CA
Drug and Alcohol detox centers San Jose
. Free detox centers in San Jose that accept Medi cal or sliding scale and some private insurance accepted. The ten San Jose drug detox programs for men and San Jose outpatient detox for women have specific treatment listed. For example, San Jose alcohol medical detox or inpatient detox or outpatient detox.

Horizon Services-Horizon South
650 South Bascom Avenue
,
San Jose
,
CA
95128
Ph. (408) 283-8555
Drug and alcohol
detox center in San Jose
for men and
San Jose outpatient detox for women
. In addition to providing a place for you to get sober, they can refer you to continuing treatment for sustained recovery. "
Santa Clara County
– In this County, if you need detox services between 8:00 am and 5:00 pm you must call the County operated Gateway Program for assistance. Their number is (800) 488-9919."
____________________________________
275 Hospital Parkway, Suite 370
,
San Jose
,
CA
95119
Ph. (408) 972-3366
How to detox from alcohol San Jose
. The Kaiser article provides and explanation of alcohol abuse, signs of to much drinking and how alcoholism can be treated. The information may answer some of your questions as to the steps for
detoxification from alcohol San Jose
support treatment.
____________________________________
New Life Recovery Centers, Inc.
782 Park Avenue, Suite 1
,
San Jose
,
CA
95126
Ph. (866) 894-6572
Alcohol detox treatment San Jose
for drug and alcohol abuse. The detox treatment plan ban be short term or long term depending on the individual and his or her choice of drug. During the detox period medical professionals will evaluate symptoms and recommend a treatment plan for alcohol and drug recovery.
____________________________________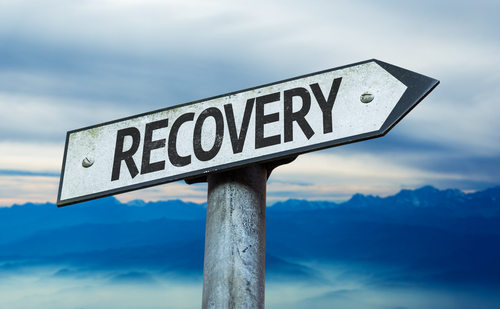 9500 Malech Road Mariposa Lodge
,
San Jose
,
CA
95138
Ph. (408) 281-6555 or (408) 998-5191
Inpatient detox treatment San Jose
drug and alcohol detoxification facility for men and women. The residential program on site is for women only. The period of detox is determined on a individual bases.
____________________________________
Positive Progression, Inc.
1721 Lollie Court
,
San Jose
,
CA
95124
Ph. (408) 460-8585 Hotline: (888) 333-3963
Residential treatment detox San Jose
are medically managed by a doctor. Inpatient detox center is offers confidentiality as a focus. Also, highly individualized treatment of one on one care and attention from staff. Unique is the FREE assessment offered and the 24/7 hotline allowing you to speak with someone right away to follow through with your desire to achieve sobriety.
____________________________________
Santa Clara County Department of Alcohol and Drug Services
2101 Alexian Drive, Suites A and B
,
San Jose
,
CA
95116
Ph. (408) 272-6577
Methadone and buprenorphine treatment.
Methadone treatment detox San Jose
outpatient services. Private insurance accepted. Sliding fee scale and state assistance is available.
____________________________________
Support Systems Homes, Inc.
264 North Morrison Avenue
,
San Jose
,
CA
95126
Ph. (800) 811-1800
Inpatient detox center San Jose for alcohol and drugs. Short term San Jose detox center for typically 3 to 7 days is medically supervised detox facility for alcohol withdrawal symptoms and other drugs. Includes detox from opiates that may use buprenorphine or subutex to manage opiate withdrawal symptoms. Heroin detox San Jose and prescription drug detox are offered even for long term opiate dependency.
____________________________________
2425 Enborg Lane
,
San Jose
,
CA
95128
Ph. (408) 885-5400
Detox services
that accept Medicare and private insurance. Sliding fee scale is available. Payment and state financial assistance is available.
___________________________________
Lifeline Treatment Services, Inc.
9442-9500 International Boulevard
,
San Jose
,
CA
94603
(510) 712-6601
Detox outpatient center for men and for women. Perinatal drug treatment for women. Methadone used in treatment. Accepts Medicaid and private insurance.
Substance Abuse Treatment Locator California
Custom Search