Free Drug & Alcohol Detox Centers in Santa Clara County
February 19, 2022
Detox center locator for Santa Clara County, California.
Detox treatment programs for drug and alcohol Santa Clara County. Detox programs for teens and adults.
Inpatient detox centers for free rehab programs in Redwood City, Palo Alto and Campbell of California.
Santa Clara County Detox
Santa Clara Heroin Detox
Santa Clara Methadone Detox
Drug Detox for Pregnant Women Bay Area
Santa Clara Detox Centers
Gateway Program
(800) 488-9919
In this County, if you need Santa Clara alcohol withdrawl treatment or rapid drug detox program services between 8:00 am and 5:00 pm you must call the Santa Clara alcohol detox symptoms County operated phone number.
___________________________________
Pathways Program
-
Santa Clara detox from alcohol
1659 Scott Boulevard, #30
,
Santa Clara
,
CA
95050
(408) 244-1830
Women only drug and santa clara detoxing from alcohol program or rehab programs San Jose alcohol withdrawal treatment and drug detox programs. Detox Santa Clara.
Pathways alcohol and drug treatment center
. Inpatient
drug and alcohol rehab centers
women only residential
rehab in Oakland and
Womens drug treatment centers
for residential alcoholism and
drug addiction detox center
rehabilitation treatment.
REDWOOD CITY
Service League of San Mateo County- Hope House
727 Middlefield Road
,
Redwood City
,
CA
94603
Ph. (650) 364-4664
Rehabilitation residence for drug and alcohol

detox

Redwood City, CA.

Inpatient detox program for women and for pregnant women.

Long term, more than 30 days

detoxing programs Redwood City

available. Beds available for children. Private insurance accepted. State assistance is available

____________________________________


Chemical Data Services Corporation- The Sequoia Center
650 Main Street, Redwood City, CA 94061
Ph. (800) 997-5504 Emergency (800) 997-5504
Drug and alcohol detox treatment Redwood City available. Inpatient alcohol and drug rehab residence Redwood City programs are short term, less than 30 days.



PALO ALTO


Family and Children Services
375 Cambridge Avenue, Palo Alto, CA 94306
Ph. (408) 538-0880
Inpatient and outpatient detox treatment programs Palo Alto, CA. Detoxification residential services are adults and teens. Recovery drug treatment Palo Alto is individualized and is gender specific.

Free at Last
1796 Bay Road, Palo Alto, CA 94303
Ph. (650) 462-6999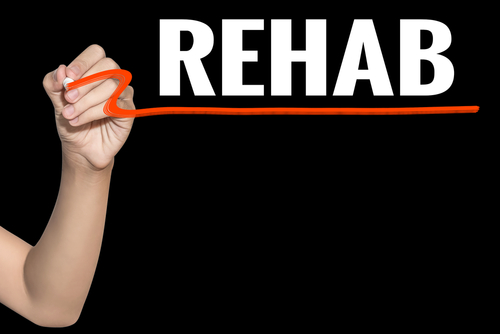 Inpatient detox treatment in Palo Alto, CA. Detox rehab services are intensive and use 12 step approach. Programs are gender specific. Residential housing for sober living Palo Alto for families.

Residential rehab housing Palo Alto for adults co-occurring mental and substance abuse disorders. Palo Alto, CA drug and alcohol treatment program are both long term, more than 30 days, and short term, less than 30 days substance abuse programs available. Payment assistance is available.




CAMPBELL


Camp Recovery Centers
256 East Hamilton Avenue, Suite I, Campbell, CA 95008
Ph. (408) 367-2190 Emergency (877) 557-6237
Detox residential housing for men and women with families. Detoxing inpatient rehab programs are available for teens. Drug and alcohol detox programs Campbell, CA are gender specific and individualized.


Substance Abuse Treatment Locator California
Custom Search