Free Alcohol Withdrawal & Drug Detox Centers in NYC
February 19, 2022
Detox centers NYC
at
lower east side
methadone clinic NYC
and hospital detox. If you are without funds or
Medicare rehab
insurance coverage, then look for a
NYC detox
that accepts state funding for
state funded rehab NY
or assists in individuals without homes. Also, consider looking at the
lower east side
Manhattan drug rehab centers
that may offer detox and follow through with a long term residential drug or alcohol treatment program. Please take you time on this list, or look through the navigation for better locations to serve you.
109 Delancy Street
,
New York
,
NY
10002
Intake: (212) 256-2623
Beth Israel Methadone Clinic
- Lower East Side Manhattan detox.
Detox New York NY includes methadone clinic NYC methadone withdrawal treatment NYC. Chemical dependence outpatient drug detox NYC for men and for women. Medicare accepted. Sliding fee scale is available.div>
____________________________________
Project Renewal, Inc.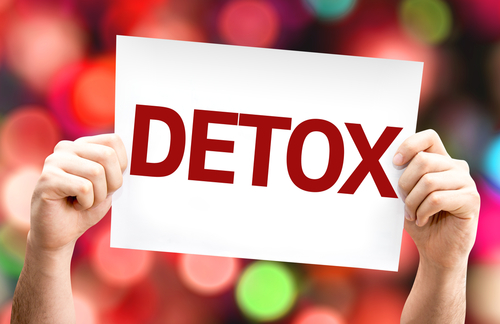 8 East Third Street New York, NY 10003
Ph. (212) 533-8400
Medical Managed
Detoxification NYC
for men and women. Includes wrap around services to seek transitional housing, alcohol and
NYC drug addiction recovery
and a multitude of health services. No fee is given, however, serves people who are
homeless and have low to no income
.
____________________________________
Lower East Side Service Center, Inc.
7 Gouverneur Slip E.New York, NY 10002
(212) 566-7579 Detox
New York methadone drug rehab.
opioid withdrawal detox NYC
62 East Broadway, Ground Floor, New York, NY 10002
Intake: (212) 343-3584 x3584
Outpatient methadone treatment
program for
detoxification
to abstinence. The Millennium track offers a 18 month outpatient
methadone program NYC
for they whom want to move their substance abuse disorder to another level and succeed in
NYC recovery
.
Detox for pregnant women
using a methadone assisted therapeutic program specifically designed for women in perinatal. Provides both medical and clinic treatment for women in the stages of pregnancy. Upon entering treatment the mother no longer needs to worry about a place to live, food, clothing and other essential needs as the program helps the mother in all aspects while going through the residential methadone treatment program.
Medicare accepted. Sliding fee scale is available.
____________________________________
Mount Sinai Beth Israel
NYC Mount Sinai detox
Stuyvesant Square Chemical Dependency Programs
First Avenue at 16th Street, New York, NY 10003
(212) 420-4220
New York Methadone detox
Maintenance treatment program to men and women over 18.
Provides specialized detox for pregnant women at Beth Israel detox.

____________________________________
Realization Center Inc.
19 Union Square West, 7th Floor, New York, NY 10003
Ph. (212) 627-9600
Detox services
for all individuals upon assessment and intake if a determination of detoxification is appropriate. Provides substance abuse treatment New York, NY for a number of addictions including alcohol addiction NYC,
opiate addiction NYC
,
meth detox New York
and many other drugs. Services for methadone clients are medically supervised.
____________________________________
Beth Israel Medical Center -

Detox
26 Avenue A, New York, NY 10009
Intakes: (212) 523-2623 or (212) 420-2078
"To qualify for admission to Beth Israels methadone treatment program, an individual must meet the following criteria:
Be a resident of New York State
Have a government-issued photo ID
Have a current or recent opiate addiction; applicant may be dually diagnosed with addiction and a pain disorder
Be 21 years of age or older and have a one-year history of opiate addiction, or be 18 to 21 years of age and have a two-year history of opiate addiction"
Lower east side Manhattan detox clinic.
Methadone Clinic only. Outpatient detox centers NYC that takes Medicaid, sliding scale and some state funding.