Places To Go for Fun with Kids
January 17, 2016
I created this list of places, such as
indoor playground Sacramento
for kids and and
arcades in Sacramento
for your search of
places to take kids near me.
I have taken my own child to each of the
fun places for kids in Sacramento
and to each
bounce places in Sacramento
too have fun. I update the information each year and add places to go from time to time. Also, on the right » I made a list of all website calendars linking to the free and family friendly events, this way you do not need to search around, just bookmark and check the list when you want. If you know of a place, use the Submit an Event button on top or send it to me in an email
info@onefatherslove.com
and I will check it out and maybe list it. Victor Stark - Have Fun!
Jump To:
» Mini-golf - Arcades - Indoor playground Sacramento - Jump House
» Theatre Shows and Music
» Summer Camps
Sacramento Events Calendar 2016

Eventbrite A website with a huge list of events that
are free family events to 21 and over events.

Sleep Train Arena (Arco Arena)
One Sports Parkway, Sacramento, CA 95834
Ph. (916) 928-6900
Calendar of Sacramento events>>

Cal Expo
1600 Exposition Blvd., Sacramento, CA 95815
Ph. (916) 263-3000
Parking is 10.00 and there may be an
admission fee. Event Calendar>>

Sacramento Memorial Auditorium
1515 J Street, Sacramento, CA 95814
Ph. (916) 808-5291
Monthly 2016 event calendar

Old Sacramento
There are many events in Old Sacramento
including festivals and holiday events.
Calendar of events>>

Sacramento Convention Center
1400 J Street, Sacramento, CA 95814
Ph. (916) 808-5291
View Upcoming events>>

Craigslist

Calendar of events>>
Parents Monthly online magazine
2016 Event calendars for:
Updated 2016 Calendar

Sacramento365.com
Free Events >> - Kids & Families >>

Sacramento State Campus Events
Ph. (916) 287-6997
Free and upcoming featured events>>

Eventful
Calendar of events>>
The Sacramento Bee & Sac Moms Club
Family Friendly calendar of events>>
SACRAMENTO STATE AQUATIC CENTER
Sailing - Windsurfing - Water ski - Kayaking
- Clubs - Youth programs - Rentals and more.
Aquatic Center Events calendar

Midtowngrid.com
Calendar of events
Downtown Tuesday night - Roseville map
5:00 p.m. - 9:00 p.m.
Free admission, free parking, Certified Farmers
Market, Arts and Crafts, Classic Car Cruise,
Fun Zone and much more.

Downtown Sacramento Partnership
Calendar of events>>
Sunrise Mall Kids Club Ph. (916) 961-7150
FREE weekly family fun for children 0-5 age group.

_____________________________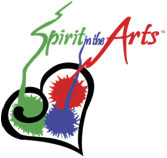 Spirit in the Arts
650 El Camino Avenue, Sacramento, CA 95815
map
Ph. (916) 648-1803
www.SpiritintheArts.org
Open and free Studio: Monday & Tuesday 12:00 p.m. - 6:00 p.m. Wednesday 10:00 a.m. - 3:00 p.m. 4th Saturday 10:00 a.m. - 2:00 p.m., upstairs only. Closed Fridays and Sundays.
FREE, open creative arts studio! All ages and families welcome! All materials provided at no cost! Make something- Paint something -Draw something - Creative and self directed expression always welcome. WOW!
_______________________
California Automobile Museum
2200 Front Street, Sacramento, CA 95818
Ph. (916) 442-6802 Open 7 Days a week 10:00 a.m. - 6:00 p.m. Last Admission: 5:00 PM
Every Third Thursday of the month: Open until 9:00 PM for Cars Under the Stars
_______________________
Safetyville USA
3909 Bradshaw Road, Sacramento, CA 95827
map
Ph. (916) 366-7233 M-F 8:00 a.m. -5:00 p.m.
The Children's Safety Program provides life-saving safety education through its unique Safetyville USA program. Safetyville USA was opened at the Safety Center in 1984. The 1/3 scale town is complete with real sidewalks, crosswalks, streetlights, a police, fire and sheriff station, and businesses that can be found in any city.
__________________________
Crocker Kids and Tots
216 O Street, Sacramento, CA 95814
map
Ph. (916) 808-7000
Wee Wednesday - Baby Loves Art - Kids and Family art that is fun and educational.
Members Free - Adults $10 - 65 and older $8 - College Students $8 - 7-17 $5 - 6 and under free.
__________________________
Wicked West Pizza and BBQ
3160 Jefferson Boulevard, West Sacramento, CA 95691
map
Ph. (916) 572-0572
Review by OneFathersLove.com...
"When I first arrived I was frustrated for not pre-ordering my pizza, as it turns out it only took about 20 minutes for my pizza to cook. We ordered a 14" half combo and pepperoni pizza, which I thought was very pricy for 23.00-however, before you judge, the pizza is fantastic! I ate my half of the pizza straight through. The pizza is made from fresh organic food and healthy crust. This is the first pizza I have had that did not weigh me down and I felt good after eating it.
There are about 20 arcade games requiring two or more tokens. My son tried the Candy Crane 3 times and never got a piece. The prizes are mostly 20 tickets and up for even smallest items. There are 3 high mounted TV's on different channels.
A neat thing is the small bar where you and your spouse or date can sit while the kids play.
Another special feature is the "
Gelato
" that is Italian for ice cream. Again the Gelato is made from healthy food and the taste is great. In terms of ice cream I always favored Leatherby's, but this Gelato is a rel="nofollow" healthy quality that stands above the rest.
I have only one suggestion for improvement...
I wish the owner or her associate would come out to meet and greet more to tell about the food and how it is made. I met the owner and she explained it all to me, which made Wicked West Pizza an extraordinary place to go with kids!"
__________________________
FREE Crafts for Kids- Lakeshore
1850 Douglas Blvd., Roseville, CA 95661
map
Ph. (916) 774-4309
Each Saturday 11:00 a.m. - 3:00 p.m.
FREE
projects list
Also, free resources offering a variety of tools for educators, parents and children.
7351 Galilee Road, #160
,
Roseville
,
CA
95678 map

Ph. (916) 783-3355
Only $8.00 per child.
Open for everyone 7 days a week Monday thru Saturday 9:00 a.m. to 8:00 p.m. and Sunday 10:00 a.m. to 7:00 p.m. unless the play area is reserved for a private party.
Three enormous slides, Foam shooting range, Toddler area, two giant climb and play areas, Pizza sold by the slice, free coffee, bring your own healthy snack and have great fun! Admission only 7.00 at the door. Huge indoor playground Sacramento

____________________________
384 N. Sunrise Ave
,
Roseville
,
CA
95661 map
Ph. (916) 772-1111
Kids of all ages have the time of their lives in our Incredible Fun World... Bumper Cars, Twister, Frog Hopper, Bowling, Laser Tag, Incredible Express Roller Coaster, Glow Golf and over 100 of the latest Video and Redemption Games. Party rooms and dining areas with big screen TV's for parents wil kids play. 6.99 All you can eat Salad Bar - Soup Bar - Pasta Bar - Dessert Bar and Pizza Bar.

Indoor play place Sacramento



____________________________
4421 Gateway Park Blvd., #130
,
Sacramento
,
CA
94834 map

Ph. (916) 263-9900
Mon. - Thurs. 10:00 a.m. - 5:00 p.m. (Tue. and Thurs. Toddler, 4 and under,Time from 10:00 a.m. - 11:30 a.m.)
Friday 10:00 a.m. - 8:00 p.m., Saturday Closed for private parties., Sunday 12:00 p.m. - 4:00 p.m.
Only $8.00 per child.
Fun places for kids in Sacramento

Funderland
1350 17th Avenue, Sacramento, CA 95822 map
Ph. (916) 456-0131
Ticket prices Funderland events


____________________________


Sacramento River Cats
400 Balpark Drive, West Sacramento, CA 95691 map
Ph. (916) 376-4676
Use Sacramento Regional Transit System (RT) - click HERE to view the RT map to Raily Field.
Did you know that you can purchase River Cats tickets for as little as 7.00?
Click HERE for ticket pricing.


____________________________


RPM Indoor Kart Racing
3130 Bradshaw Road, Sacramento, CA 95827 map
Ph. (916) 368--7223
Indoor Kart Racing. Open daily 11:00 a.m. - 11:00 p.m.


____________________________


Sacramento Children's Museum
2701 Prospect Park, Rancho Cordova, CA 95670 map
Ph: (916) 638-7225
Closed Mondays (except major holidays)
Tue. – Sat. 9:00 a.m. – 5:00 p.m. Sunday 12:00 p.m. – 5:00 p.m.
Current Museum members receive FREE admission.
General Admission - $7.00, Over 60 & Military - $6.00, Under 1 & Museum Members - Free.
______________________________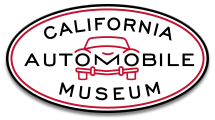 California Automobile Museum
2200 Front Street, Sacramento, CA 95818
Ph. (916) 442-6802 Open 7 Days a week 10:00 a.m. - 6:00 p.m. Last Admission: 5:00 PM
Every Third Thursday of the month: Open until 9:00 PM for Cars Under the Stars



§ Mini-golf - Arcades - Jump House


Monster Mini-golf
12401 Folsom Blvd., Rabcho Cordova, CA 95742 map
Ph. (916) 294-0000
Indoor mini-golf and glow in the dark fun. 7.00-8.00.

Scandia Family Fun Center
5070 Hillsdale Blvd., Sacramento CA 95842 map
Ph. (916) 331-0115
Go carts, Huge arcade, Miniature golf, Water boats and more.
Unlimited pass for under 54" 15.95 Unlimited pass for over 54" 19.95


_______________________________


Chucke E. Cheese's
Three Sacramento locations>>
"Toddler Zone | Kiddie Area | Skill Games & Arcades" Offers only "1" ticket a game entertainments!
BTW you can buy additional tickets for 1 cent!


________________________________


Golfland Sunsplash
1893 Taylor Road, Roseville, CA 95661 map
Ph. (916) 784-1273
9.00 - 25.00


________________________________


The First Tee of Sacramento
Offers Saturday classes, Summer classes, all year classes that teach life skills such as respect yourself and your surroundings, responcibility, good judgement and much more. There are fees for the classes.


___________________________________


Bounce U
BounceU in Rancho Cordova: 11280 Sanders Drive, Unit A, Rancho Cordova, CA 95742
BounceU in Roseville: 7611 Galilee Road, Roseville, CA 95678
"Kids flip for our unbelievably cool bounce stadiums (imagine the ultimate children's playground experience in a safe, indoor setting), but they also can't get enough of the games, the food, and sharing the spotlight with family and friends." Kids eat free Thursday.

The Bounce Spot
2939 Promenade Street, West Sacramento, CA 95691 map
Ph. (916) 371-2FUN (386)
Open Play Tuesday through Friday 9:00 a.m. - 11:00 a.m.
$5.00 for all ages
Friday Family Fun Night 6:00 p.m. - 9:00 p.m. $7.00 per person


________________________________


Sky High Sports
11327 Folsom Blvd., Rancho Cordova, CA 95742 map
Ph. (916) 853-5867
Jump for only $9.00 per hour, $6.00 2nd hour (M - Thur.)
Special Days 4 Special Needs
The first Tuesday of every month (excluding Holidays) during the hours of 2-5PM, Special Needs children can jump for only $5 (one caretaker per child may participate for free).
Sky High Sports will be open to the public during these hours, but music will be turned off or the comfort of our guests. On the first Tuesday of every month, Sky High Sports turns off the music and dials down the distractions for the comfort of our extra special jumpers. From 3pm until 6pm, we welcome children and young adults with special needs and their siblings, family and friends to enjoy an afternoon of bouncy fun.
Each "jumper" is $5 with a parent or therapist free.


________________________________

§ Theatre Shows and Music

Big Idea Theatre
1616 Del Paso Blvd Sacramento CA, 95815
Tickets range from 13.00 to 15.00


_______________________________


Fair Oaks Theatre Festival
Map
Family and Childrens live Theatre
Tickets 8.00 to 15.00


______________________________


California Music Theatre
Broadway Sacramento Theatre shows>>
Wells Fargo Pavilion Theatre shows>>
Offers family and childrens music theatre events and shows.
Tickets range from 25.00 to 65.00


________________________________


CSUS - Youth Camps
Includes Science, Recreation and Sports, Aquatics and more.
_________________________________

YMCA of Superior California
Youth Summer camps for Swimming, Basketball, Aquatics, Scholarships available.
________________________________
Apple Summer Camp - Camp is full
_________________________________
Bass Pro Shop - Camp is Full